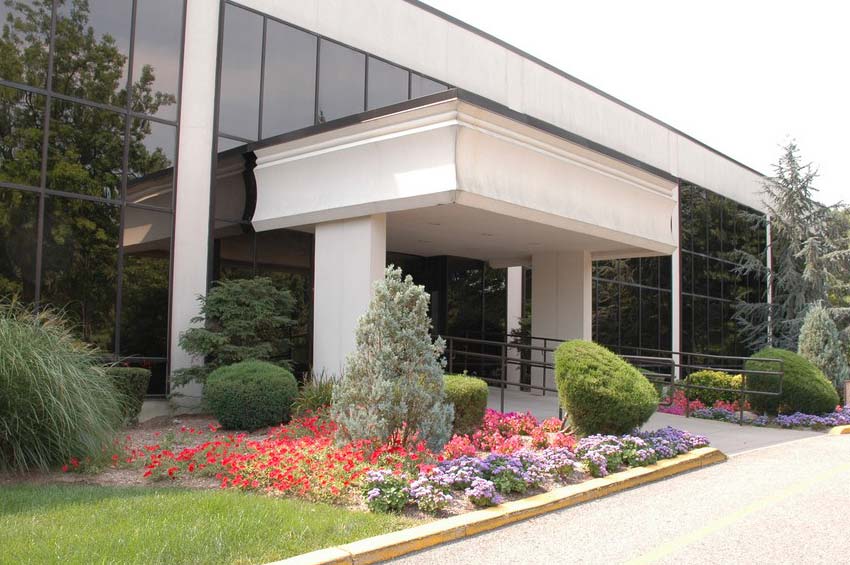 About Us » The laboratory
Our Lab, Vitalant Clinical Services, located in New Jersey USA, is one of the few banks designated to process and store umbilical cord blood for both public and private use.
The Lab must meet vigorous quality controls and holds all required national accreditations plus specific state level accreditations.
It also provides legally mandated federal and state public services that ensure our lab's ongoing operation and highest quality performance.
1.
Vitalant Clinical Services: a reference center
You can be assured that the umbilical cord bloods are being processed and stored at a world-renowned cord blood facility. Located on the northeast coast of the U.S., the Lab is a fully accredited and licensed cord blood bank that has processed more than 40,000 cord blood units since first opening in 1996. At the helm of the cord blood collection movement since it began in the 1990s, Vitalant Clinical Services has provided cord blood stem cells for more than 250 transplants worldwide. Its state-of-the-art 15,000-square-foot facility is equipped with the most advanced processing and storage technologies. You can be assured your cord blood unit will be kept at the correct temperature at all times due to the temperature monitoring system and the back-up generators and battery system. As one of the few banks designated to process and store umbilical cord blood for both public and private use, the Lab maintains high industry standards. Its rigorous quality control standards are assessed and confirmed by regulatory agencies such as the U.S. Food and Drug Administration (FDA), the AABB (formerly known as American Association of Blood Banks), and state health offices. The Lab is a member of National Cord Blood Inventory (NCBI); the National Marrow Donor Program (NMDP); accredited by AABB and the American Society of Histocompatibility and Immunogenetics (ASHI); registered with the U.S. Food and Drug Administration (FDA); and licensed by New Jersey, New York, Maryland, and California State.
The Laboratory Expertise
A staff of highly experienced health professionals and technicians, working under the guidance and expertise of Vitalant Clinical Services Scientific/Medical Advisory Panel of industry leaders, physicians, researchers, and parent advocates, offers both technical skill and unparalleled leadership. This unique combination of talents ensures that the laboratory remains on the cutting-edge of new cord blood advances, while it guarantees the safety, integrity, and viability of the cord blood unit.
History
Vitalant Clinical Services, a not-for-profit organization, has been devoted to serving the community's transfusion medicine needs for more than 50 years. It was founded in 1953. Donations of blood and blood products, umbilical cord blood, stem cells and bone marrow join individuals, organizations, businesses and communities together in partnership to help save lives.
The Mission
Promote the health of the community by providing high-quality blood and tissue services, education and innovative research, utilizing state-of-the-art technology in synergy with strategic partnerships and alliances.
Quality
The Lab is committed to excellence in the results achieved and in how thy are achieved.
Integrity
The Lab promotes the highest ethical standards.
Respect
The Lab promotes a diverse culture and is committed to treating every internal and external relationship with mutual respect and dignity.
Teamwork
The Lab values all collaborative efforts.
Innovation
The Lab encourages new ideas and strives for continuous improvement, within the regulatory environment within which the Lab works.
Safety
Achieving the necessary precautions for handling blood-related products, requires a sound scientific basis to guarantee the potential to prevent, treat and cure blood-related diseases. The fundamental understanding of the characteristics of the blood and the development of new technologies and methodologies enables the Lab to be in constant improvement in the science and practice of transfusion medicine.
2.
Directors and Scientific/Doctors Panel
Frances Verter, Ph.D., Chairperson
Dr. Verter is one of the country's leading experts on umbilical cord blood banking and the founder of the 501c3 charity Parent's Guide to Cord Blood Foundation.
The foundation website, ParentsGuideCordBlood.org, provides comprehensive, balanced information to help parents make an informed choice about cord blood banking. An astrophysicist by training, Dr. Verter learned about medicine as the mother of a child with cancer. Dr. Verter received her B.S. degree from Brooklyn College of the City University of New York and her doctorate from Princeton University. She spent most of her career at NASA's Goddard Space Flight Center and is currently a senior support scientist for Science Applications International Corporation (SAIC). She is a member of the American Association of Physicists in Medicine.
Maria Teresa Bitar, M.D.
Dr. Bitar is an attending physician in the departments of Obstetrics and Gynecology and Family Practice of St. Joseph's Regional Medical Center in Paterson, NJ. In addition, she heads the medical center's Breast, Cervical and Colorectal Cancer Screening Program, and has a private practice in Totowa, NJ.
She is also a member of the obstetrics and gynecology staff at St. Michael's Medical Center in Newark, NJ.
Dr. Bitar is a certified diplomate of the American Board of Obstetrics and Gynecology and an EduCare breast health educator. She is a junior fellow of the American College of Obstetricians and Gynecologists and a member of the American Association of GYN Laparoscopists.
Dr. Bitar received her medical degree from Pontificia Universidad Javeriana in Colombia and did her residency at St. Joseph's Regional Medical Center, Paterson, NJ.
Margaret A. Keller, Ph.D.
Dr. Keller is one of the nation's leading stem cell researchers and an assistant professor at the Coriell Institute for Medical Research in Camden, NJ. She is associate director of the Cell Culture Laboratories at Coriell and principal investigator of the New Jersey Stem Cell Resource, which provides stem cells derived from umbilical cord blood to researchers worldwide. In addition, Dr. Keller collaborates with researchers at Thomas Jefferson University in Philadelphia on stem cell research aimed at investigating regulation of red blood cell generation from stem cells derived from both peripheral blood and umbilical cord blood.
Her research focuses on discovering the molecular, genetic and epigenetic factors associated with various inherited hematologic disorders. Recently, her laboratory obtained funding from the New Jersey Commission on Science and Technology, in collaboration with researchers at Coriell and UMDNJ-School of Osteopathic Medicine, to study the properties of umbilical cord blood stem cells relevant to the use of these cells as cell-based therapeutics for the treatment of a variety of disorders. She obtained her doctoral degree in molecular genetics from the University of Pennsylvania and completed a post-doctoral fellowship at DuPont Merck Pharmaceutical Company, previously of Wilmington, Delaware.
Arnold Rubin, M.D.
A world-renowned cancer researcher, Dr. Rubin is professor of medicine at the Cancer Institute of NJ in New Brunswick NJ. Previously, he was chief of oncology at St. Joseph's Regional Medical Center in Paterson, NJ.
He is the author of more that 50 articles, has edited three books and written more than 30 abstracts related to his cancer research, focusing on leukemia, lymphoma, immunology and bone marrow transplantation.
Dr. Rubin has received numerous grants and awards from such prestigious organizations as the Leukemia Society of America, the National Cancer Institute, and The Atomic Energy Commission.
He has been affiliated with numerous hospitals in northern NJ, as well as teaching institutions, including Seton Hall University School of Graduate Medical Education, West Orange, NJ; the College of Medicine and Dentistry of New Jersey; Mt. Sinai School of Medicine, NY; Tufts New England School of Medicine, Mass.; National Institutes of Health, MD; Yale-New Haven Medical Center, Conn.; and New York University, Department of Pathology.
Dr. Rubin is chairman of the Board of Trustees at Vitalant Clinical Services and also of the HLA Registry Foundation, Inc. He is a member of the ISHAGE, the American Society for Blood and Marrow Transplantation, the American Society of Hematology and the American Society for Clinical Investigation.
Dr. Rubin received his Bachelor of Arts degree from Harvard University and his medical degree from New York University School of Medicine. He is board certified in Internal Medicine, Hematology and Diagnostic Laboratory Immunology.